FREE WORKSHOP - Questions to Ask Before You Post Your Next Video
By: June Bachman ~ 8/5/2017 9:00:00 AM
TUESDAY - August 8th, 2017 7:00 pm - 8:30 pm
Microsoft Store at Bellevue Square Mall 116 Bellevue Square
Bellevue, WA 98004 Phone: (425) 519-3580
Incorporating video into your website will help you rank on page one of the search engines! Join Wendy and June of bWyse as they outline the strategy and tactics for effective use of video on your website and on your Social Media accounts. RSVP to attend our FREE workshop and learn how to make video blogs, update your YouTube channel and improve your Facebook videos.

At the end of our edutainment workshop you will:
Understand why video is so very important.
Be able to use video on your website.
Know basic editing techniques.
Understand how to work your YouTube Channel.
and much, much more!
Videos continue to be extremely important on the internet. Does your business use video effectively on your website? Do you know how to make quick and easy video blogs? Have you already created a YouTube channel? Don't know where or how to begin?

Join us as we explore the world of video and learn how to create, edit and add videos to your website.
To RSVP

- Email: info@bWyse.com or call (425) 885-9976

---
Best Days and Times to Post on Social Media - Part 3: Pinterest & Google+
By: June Bachman ~ 8/4/2017 9:00:00 AM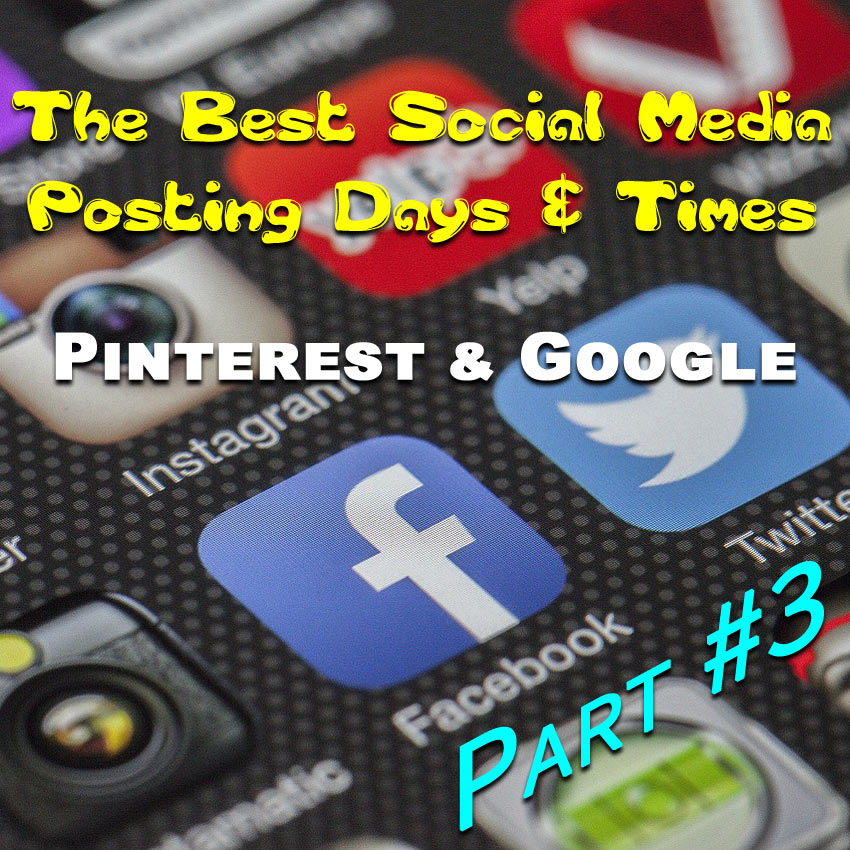 Our latest blog series is all about knowing the best times to post on your social media sites for the most engagement and participation from your followers and fans. Maximizing your audience participation and engagement is not just about the content that you post, but getting the timing right as well.
Work to improve the traffic, engagement and followers to your social media sites, by posting at the optimum days and times.
Pinterest
Content Suggestions - Always write great descriptions for your pins.
Weekends, mid-afternoon around 2pm and mid-evening around 9pm are most ideal for posting.
Friday and Saturday
9 - 10pm
2 - 3pm
Saturday is the highest recommended day to post
Friday through Sunday are the strongest days to post
Late nights until 3 a.m. (excluding midnight to 1 a.m.) are safe times to post
2 p.m. and 9 p.m. on Saturday are the best posting times
Worst posting times include Sunday through Friday 4 a.m. to 7 p.m.
Google+
Content Suggestions - 30% of users use G+ from their phone – post links back to your website.
Mid-week – posting on Wednesday mornings will generate the most user engagement
Wednesday
9 - 10 am
Monday through Friday are the best days to post
Wednesday is typically the most engaging day of the week
9 a.m. on Wednesday is the most optimal time to post
Mornings, early evenings and late nights are the least effective time to post
Safe to post nearly any time during the afternoon on weekdays