RStevens & Associates: Coaching Defensive Financial Strategies
By: June Bachman ~ 12/15/2014 8:00:00 AM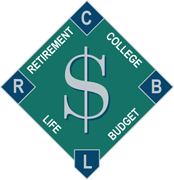 There are a lot of places you can turn to find advice regarding how to protect your family's financial security. But there is only one financial coach, who can guide your family to achieve the financial protection you need. Rob Stevens, of RStevens & Associates is the coach you seek.
Everyone needs to plan for their future ... to have good contingencies in mind for when the unexpected may occur. One of the best ways to prepare is through products such as life insurance, long term care, and short term disability. It is services such as these that can make the difference in the long run. Should your family encounter such experiences, at least you can be assured your better prepared.
If you'd like to know more about how you can best protect your family, please be our guest at our weekly networking breakfast for the Raging Dragons of Referral Domination. Rob is this week's speaker ... and he'll be sharing information about his business and services.
Please join us on Thursday, December 18, at 7:30 am at the Family Pancake House in Redmond. Breakfast is on us!

---