You're Invited for Networking & Breakfast!
By: June Bachman ~ 5/23/2015 9:05:00 AM
You're invited to hear Doug's presentation at the Eastside Business Connections Networking Breakfast this Thursday morning!
Thursday, May 28th at 7:30 am.
Family Pancake House
17621 Redmond Way,
Redmond, WA 98052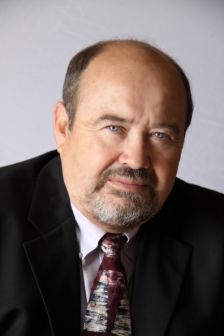 Founder of Northwest Loss Prevention Consultants, Doug has over fifteen years in the retail field of loss prevention. Doug started Northwest Loss Prevention to help smaller businesses, that didn't have a loss prevention department, recognize the need of "proactive" loss prevention (prevent loss before it occurs). Along with consulting small businesses in the area of loss prevention, NWLPC also offers mystery shopping services, and has just added pre-employment background checks. Doug has completed the Private Investigation Certificate program at the University of Washington and he is licensed by the state of Washington as a Private Investigator. Doug is an active member of the Mystery Shopping Providers Association currently serving on the Board of Directors , the California, Oregon and Washington Restaurant Associations and the Washington Association of Legal Investigators (WALI).
"With our online reporting system and large database of shoppers, we are capable of shopping any type of business. With advertising and marketing costs, it is extremely important that customers have a good impression of your business. Mystery shoppers, or secret shoppers, are a good tool to monitor how your customers perceive your business, and are also a great training tool."
Doug is a native Californian who grew up in Imperial Beach, California, where he graduated from Mar Vista High School, attended Southwestern Junior College and San Diego State College. Doug is also a graduate of the University of Washington earning a certificate in private investigations. Doug moved to the Pacific Northwest where he pursued a career in retail loss prevention, and was a reserve police officer for the West Linn Police department while living in the Portland, Oregon area. He currently lives in Renton, WA, with his wife Liz. Doug has two children, Kaycie and Scott, who are both students, and two grown stepchildren, Matt and Kelli. Doug also has six grandchildren, Kaylee, McKenna, Skylar, Gavin, TJ, and the newest, Hudson.

---