Facebook Revamps Right Hand Ads
By: June Bachman ~ 7/5/2014 10:09:14 AM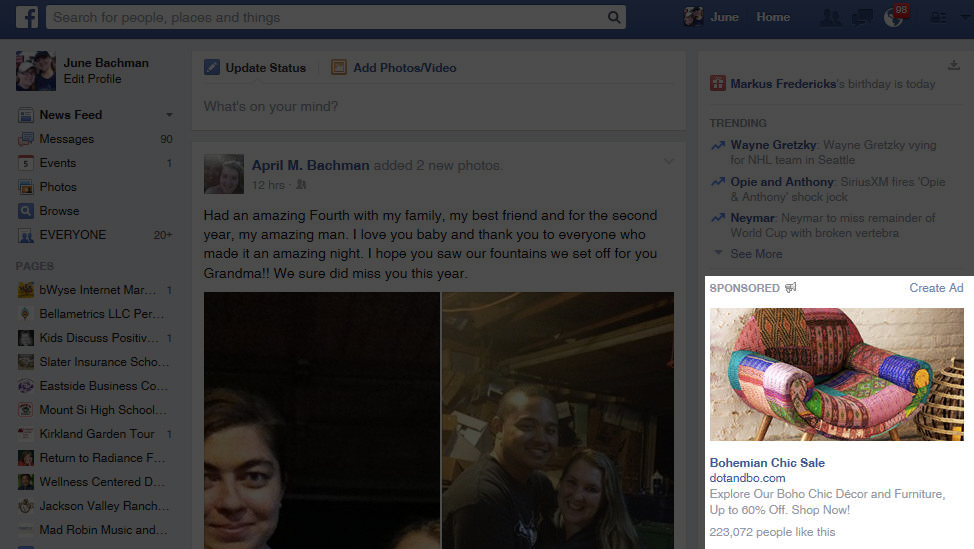 Facebook is at it again … more changes. This time their efforts are focused on the ads located in the right hand column. Facebook hopes to achieve a better user experience as well as greater user engagement. Both goals, in turn should be beneficial to advertisers. Initial testing of the new format did result in higher click through rates.
The newer ad format also means that Facebook users will see fewer ads. This will increase the competition for ad space, and subsequently ad pricing may increase as well.
The new updates include:
Right-hand-side ads will be larger.
The proportions of right-hand-side ads will match those of ads in the News Feed
Users will see fewer ads on the right-hand side.
The benefits for both users and advertisers include:
The new look of the ads, along with their new distribution, is intended to offer a better ad experience on Facebook. In early tests, we've seen increased engagement – up to three times more — from people seeing the new design.
Because the updated ads mirror the overall shape of desktop News Feed ads, marketers will no longer have to choose separate images for News Feed and right-hand-column placements. They can now use the same image for both.
What are your thoughts about the latest Facebook Updates?

---