Facebook Features to Know About!
By: June Bachman ~ 2/12/2015 9:00:00 AM
There are a number of Facebook features you can use to enhance you (and your audience's) experience using your Facebook!
You can re-order the sections on your Facebook business page.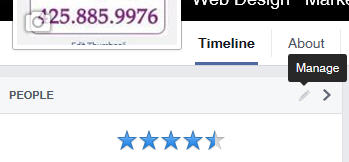 Select the little pencil icon to the right of any of the sections on the left side of your business page … and select "Manage + Manage Sections". A pop up box will appear, and you are able to click and drag the section titles to re-order the list of sections! The People section and the About section are permanently in the top two places … but you are in control of the order of the other sections.
Ask a Question … From Your Event Page
Although Facebook removed the ability to post a Poll in your status update, you can still do so from your Events page.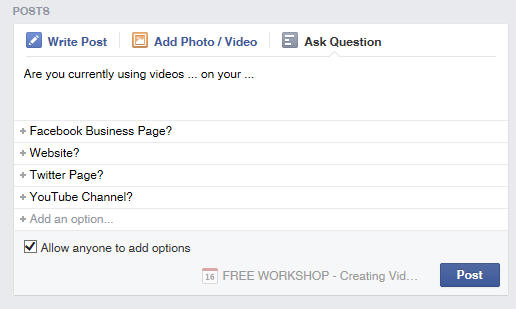 Go into the specific event (you already created) and scroll down a bit. You'll see a place where you can post a status update. Select "Ask A Question" and you'll be able to create polling answers to the question you write in the status update box.
Bookmark posts in your newsfeed to read later.
Have you ever tried to find that great video, or post to share with someone, only to spend way too much time searching, and never find it again? Facebook has made that easier for you now.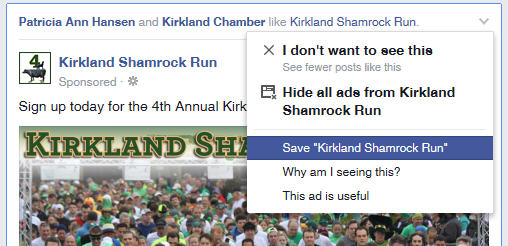 Click the down arrow on the top right of any post and select "Save…" to bookmark a post you want to read, or refer to later.
You can view your saved posts by clicking on the "Saved' linked in the left column of your newsfeed … or go directly to: https://www.facebook.com/saved .

---