Facebook Adds Call to Action Buttons to Facebook Pages
By: June Bachman ~ 3/2/2015 9:00:00 AM
Facebook is continuously seeking ways to help you improve your audience engagement and interaction via your Facebook Brand Page. One of their latest ideas was to create a Call to Action button that you can add to the top of your page, near the bottom of your cover image.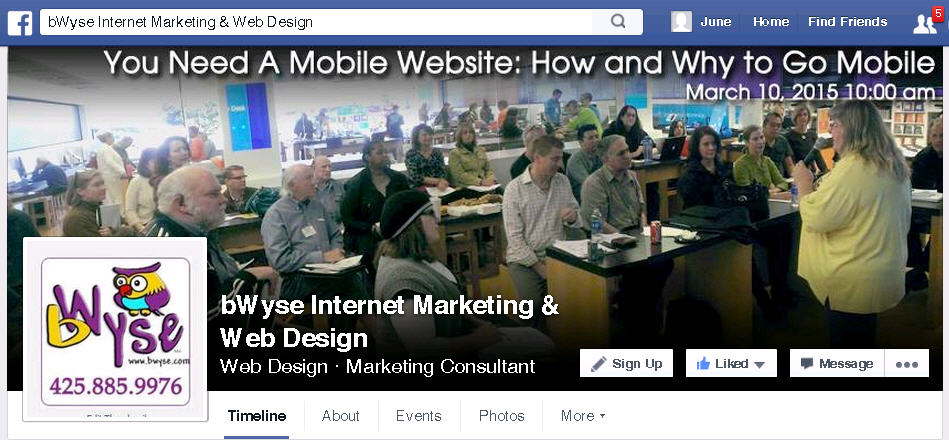 Facebook hopes that businesses will choose their most important engagement objective, and tie it to the call to action button … making the goal of what you want your audience to do first extremely obvious and up front. For example, we at bWyse added the "Sign Up" call to action button to our page. One of our major goals is make it really easy for our community to register for our free internet marketing workshops. When a user clicks on the sign up call to action button, they are directed to our main Free Workshop page on our website.
Facebook has provided the following types of call to action buttons from which you can choose:
Book Now
Contact Us
Use App
Play Game
Shop Now
Sign Up
Watch Video
If you haven't yet added a call to action button to your Facebook Brand Page ... it's easy to do. When you go to your Facebook Page (as the admin) you should see the button "Create Call to Action". Click on the button, and following the steps in the wizard. And as always, if you have questions about Facebook, just email us at info@bWyse.com - or give quick call 425-885-9976!

---