Facebook Updates Business Pages Layout
By: June Bachman ~ 8/10/2016 9:00:00 AM
Recently Facebook announced the updated design for your business brand page for PCs. Facebook's goal is to make your brand more prominent to encourage better interaction and engagement with your fans.
Here are a few of the new display updates:
Ads Free Pages
These pages are now completely ads free. Previously, ads were displayed only in the right hand column.
Call to Action Button
The call to action is bigger and easier to find. It is now located below your cover image.
Navigation
A left navigation bar has returned, and custom tabs are also back now. The new column navigation is located below the profile image.
Profile Image
The profile image no longer overlaps the cover image. It is now located in the upper left-hand corner of your page.
Cover Image
Although it is still the same size (851 x 315 pixels) the full image now is displayed. You may need to update your cover image, if you previously made adjustments for the profile image overlaying your cover image.
Most all of the elements of your Facebook page still exist, they've just been re-organized for improved user engagement. If it's been a while since you updated your Facebook brand page … now is the perfect time for a refresh!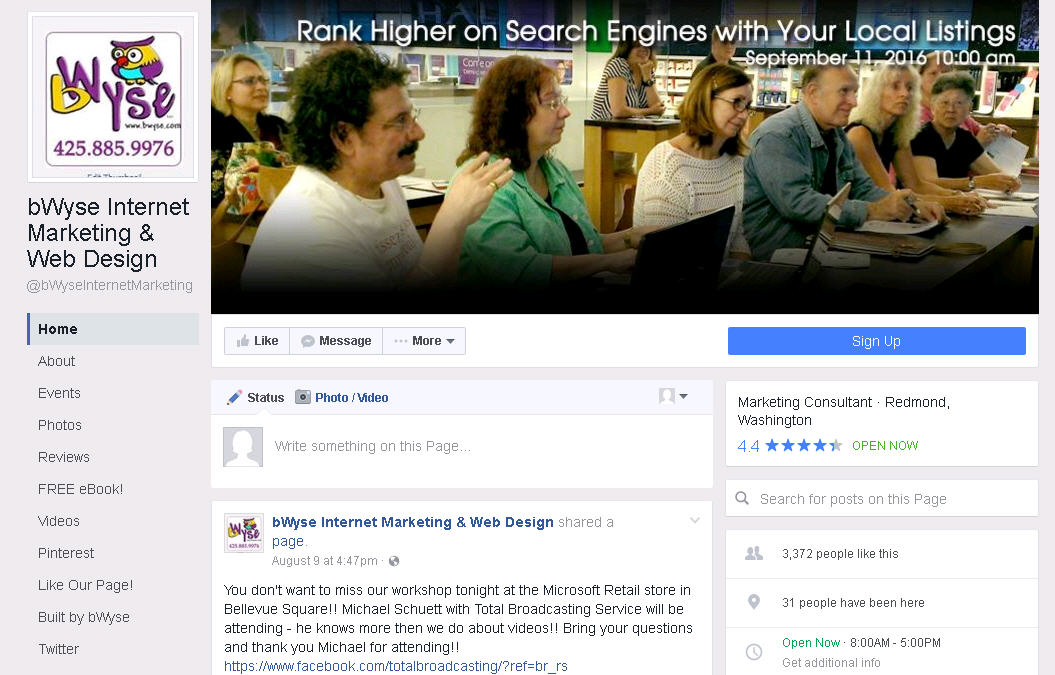 ---