---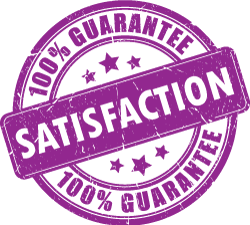 ---
---

I recently had Wendy and June review one of my websites. They took the time to answer my questions, give advice, and even gave me some action steps to move my website forward.I have had multiple interactions with them since our initial meeting and I must say that not only were they HONEST, CARING, TRUSTWORTHY, and TRANSPARENT, but they are just nice people to be around. I look forward to a long business relationship with BWyse! Thank you Wendy and June!
Dr. Tony Brooks 2016
Structural Chiropractic
Social Media Services
Any Other Social Media Profile Set Up
Price: starting at only $250
A Fabulous Value!

Pinterest ~ LinkedIn ~ HOUZZ ~ Instagram
Want Your Social Media Profiles Built Right?
Know that your business needs a Social Media, but not sure where to start?
Don't have hours and hours to figure out how to build your accounts & profiles?
Ready to create Social Media accounts, but don't know how?
Looking for a simple, affordable solution to getting your business on Social Media?
Want your business to stand out on Social Media?
A bWyse Custom Branded Social Media Account Set Up is for You!
A Custom Branded Facebook Page makes your business stand out
This solution includes:

Plan to design and build your custom page
Select the Social Media platform(s) that are right for your business
Custom design incorporation your brand and identity
Customized code to deliver an engaging user experience
Guidance document including Do's and Don'ts
1 hour strategy consultation and training
Internet users are connecting, communicating and engaging via Social Media platforms. They are members of online communities. It is important for you to belong to the same communities as your niche market. The Social Media Strategy is an action plan for how you and your company can successfully participate in this exciting environment. You can't afford to miss this opportunity.
Be sure to consider the additional products and services that can augment and extend your Social Media success!
---
bWyse is a vibrant, fun and family-owned company that takes extreme pride in our Customer Service! Our goal is to make you a "client for life"! bWyse is a full service internet online marketing firm. Our specialties include helping small businesses make or save money using the internet. Digital Marketing, Online Marketing Solutions, Internet Marketing Services
Call today 425-885-9976. Redmond, WA