---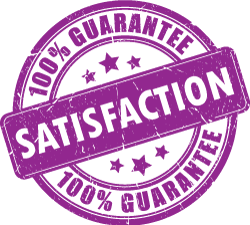 ---

These ladies have the right stuff informative, personable, and at times funny.
Connie Futrell
Very informative, enjoyed the presentation. let me know your comments on my Seattle Trekker site.
Charles Bale
FREE Internet Marketing Workshops
(FREE! 7/23/19)
2019 Design Trends - Create an Awesome Website
Price: FREE!

Website design can make or break how well your website works. Join Wendy and June of bWyse to learn the best web design practices to support your user effectiveness. RSVP to attend our FREE workshop and see if you're doing everything you can to make your site design great. We'll review websites in detail and share ideas that illustrate the ten things that every website design needs.
TUESDAY - July 23rd, 2019
7:00 pm - 8:30 pm
Microsoft Store at University Village
2624 NE University Village St, Seattle, WA 98105
Phone: (206) 834-0680 ~ View Map of Mall
At the end of our edutainment workshop you will:
Know the best website practices & trends
Understand fresh design techniques for 2018
Know what design strategies work on sites & why
Understand old school techniques to remove.
And much, much more!
Don't miss this opportunity to learn amazing internet marketing tips
from one of the best online digital marketing experts!
---
bWyse is your premier internet marketing solutions company of the Greater Seattle area. If you are a small business owner and are seeking to improve your internet online marketing for your business look no further - you've found the right company!
bWyse offers ZERO percent financing on all of our internet marketing services and they are designed for you to easily and quickly update your site yourself! Please see our specific website design packages listed above.
bWyse is a vibrant, fun and family-owned company that takes extreme pride in our Customer Service! Our goal is to make you a "client for life"! bWyse is a full service internet online marketing firm. Our specialties include helping small businesses make or save money using the internet. Internet Marketing, Internet Marketing Strategies, Internet Marketing Services.