---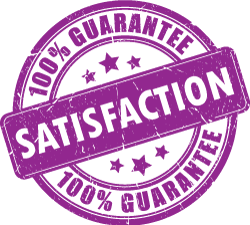 ---
5GoldStars.png Others Have to Say ... Covered a lot in a short time frame ... AT MY LEVEL! Thanks, I understand more than I thought I would. I have been to two other Social Media classes, and this is the FIRST one that effectively explained social media in publish, share and network. Until Wendy's class, I thought social media was Facebook, LinkedIn and Twitter. Facinating, very good!
FREE Workshops
(FREE! 9/25/18) How to Make Your Website Mobile Friendly
Price: FREE!
How to Make Your Website Mobile Friendly!

email: info@bWyse.com or call (425) 885-9976
There are 7.3 billion people in the world - 6 billion cell phones and 2 billion are smart phones! Half of all searches are done on a mobile device!! Join Wendy and June of bWyse as we explore the mobile world to help you understand why now is the time to create a mobile website for your business. RSVP to attend our FREE workshop and get your questions answered!
TUESDAY - September 25th, 2018
10:00 am to 11:30 am
Microsoft Store at University Village
2624 NE University Village St, Seattle, WA 98105
Phone: (206) 834-0680 ~ View Map of Mall
At the end of our edutainment workshop you will:
Understand how mobile websites work
Know about mobile marketing opportunities
Be aware of location based applications like Foursquare, Google+ and Facebook
Know what your next steps are for going mobile
And much, much more!
Get your questions answered! Join us for this fun-filled session about building a mobile website!
Don't miss this opportunity to learn amazing internet marketing tips
from one of the best online digital marketing experts!
---
bWyse is a vibrant, fun and family-owned company that takes extreme pride in our Customer Service! Our goal is to make you a "client for life"! bWyse is a full service internet online marketing firm. Our specialties include helping small businesses make or save money using the internet. Digital Marketing, Online Marketing Solutions, Internet Marketing Services
Call today 425-885-9976. Redmond, WA