Click below to view ALL
Special Offers
---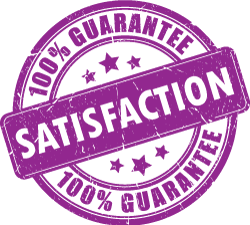 ---
---

I have been using Bwyse Internet Marketing for about 6 months now, and they have been helping me with my SEO Search Engine Optimization on both my websites including my e-commerce website. You don't know what you don't know, and they have offered great suggestions and feedback that I have used to improve my Google organic search rankings. They have also helped with my Pay Per Click campaign to improve my e-commerce conversion rate. Wendy and June are very nice and the money I have spent has been well worth it. If you are looking for someone to design a website, build or maintain a Google Adwords campaign, improve your SEO Search Engine Optimization for better search rankings, or just bounce some ideas off of, then you should definitely talk with them. When you do, you will know why I give them 5 stars!
Tom Starkey Quality Sleep Store
Special Offers
bWyse All-In-One Affordable Marketing Solution
Price: only $400 per month
Get Started for only $400!

How to Spend $500 per Month on Marketing and Get Results!
Are you WANTING new customers?
Are you WISHING you had more time?
Tired of WHINING that your social media isn't working?
Then it's time to get bWysed …
Amplify Your Brand
Magnify Your Engagement
Intensify Your Business Growth
and Multiply Your Sales
The bWyse All-In-One Affordable Marketing Solution contains all the marketing tools you need to successfully market and grow your business.
Make Your Marketing Easy!
The bWyse All-In-One Affordable Marketing Solution helps you:
Manage Your Social Media Marketing
Build Your Reputation
Promote & Distribute Your Offers
Generate Leads
Be Found - Anywhere on Any Device
Professionally, custom designed & coded website
Mobile responsive to work on all devices
Search engine friendly
Build Your Reputation
Create or refresh primary social media accounts

Facebook, Twitter, LinkedIn

Create or refresh directory and local listings
Encourage online reviews
Increase Social Engagement
Distribute Offers
Facebook offers / Facebook ads management
Website hero rotator
Bulk email distribution of special offers
Generate Leads and Inspire More Sales
Bulk email system setup & template creation
Create landing page to capture leads
Networking and Connections
Internet Marketing YOU Can Do Workshops
Weekly Networking Opportunity (N3)
Monthly Networking Opportunity (RBS)
---
bWyse is a vibrant, fun and family-owned company that takes extreme pride in our Customer Service! Our goal is to make you a "client for life"! bWyse is a full service internet online marketing firm. Our specialties include helping small businesses make or save money using the internet. Digital Marketing, Online Marketing Solutions, Internet Marketing Services
Call today 425-885-9976. Redmond, WA