A Complete Facebook Redesign
Written By: June Bachman ~ 5/18/2019 9:00:00 AM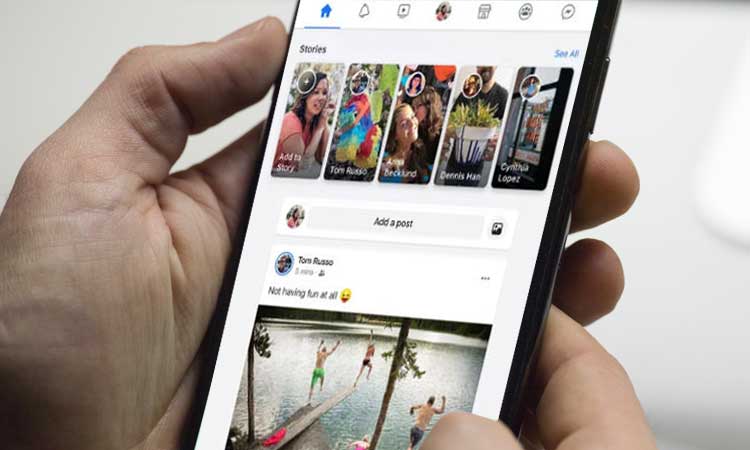 Facebook continues to work towards its goal of returning to a platform that serves meaningful content from your connection with friends, family and community. This means content from business pages will continue to be de-emphasized by Facebook, making it more difficult for businesses to get their content into their fan's newsfeeds.
Facebook is, however, continuing its growth of groups. If you haven't done so already, its time to make a branded group for your business. Facebook believes user interaction with groups is an extremely important part of the Facebook user experience. They are implementing functions that not only put your groups and communities at the center of your newsfeed, but will also make it easier for users to discover and engage with groups.
One of the reasons why you should create a Facebook Branded Group, is with the new redesign of Facebook (released to mobile devices already, and releasing to desktop over the next few months), groups are showcased at the top of the user's newsfeed. Facebook wants your communities to be a major part of your Facebook experience.
Share this post!
---
Marketing: How to Grow Your Business - Part 2: Your Unique Selling Proposition (USP)
Written By: June Bachman ~ 5/17/2019 9:00:00 AM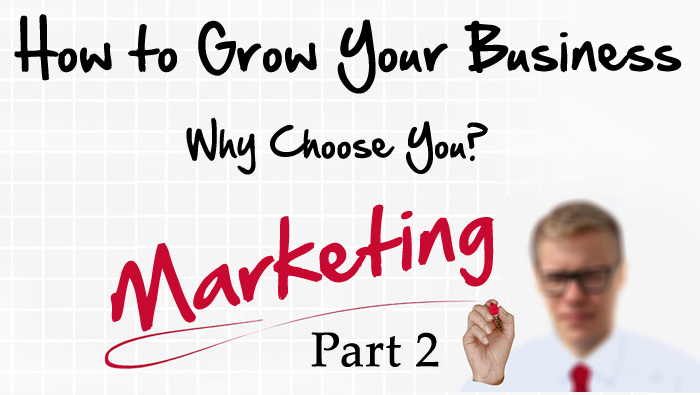 Your unique selling proposition is what makes you and your products stand out from your competition—what is truly unique to you, and something that your competition does not possess. Your unique selling proposition answers your niche market's question - why should I do business with you instead of with your competition?
Benefits of a unique selling proposition are two-fold.
it clearly differentiates your business from your competition, from your niche market's perspective.
it helps you focus on the delivery of the promise of your USP . . . tighter focus facilitates your business decision making.
The best USPs fill a gap in your industry . . . what needs or solutions have the competition missed that you can fulfill? Figure that out and focus your USP on that need!
Brainstorming Questions
Question 1 - What is truly unique about your business, brand or products and services in relation to your competitors?
Question 2 - From the answers you generated from the above question, which items or service:

Are most important from your customer's perspective?
Are not easily copied by your competitors?
Can be easily communicated to your customers?
Here is an example of a brainstorm list for a retail online store:
Price.
Quality of merchandise.
Range and speed of delivery.
Catalog quality.
Website appearance.
Website navigation.
Ease of ordering.
Reliability of delivery.
Return policy.
Customer service.
Knowledgeable staff.
Review the Competition
Study your competition - How well does your competition address the items in your brainstorm list? It is important to have a sense of where your firm stacks up in relation to your competition. Identify a unique selling proposition that is truly different from those propositions of your competition. Remember, your unique selling proposition is your competitive advantage!
Once you have answered all of the questions from the previous page and specifically described your niche market, you will have a great foundation for the understanding of your niche market, and why they buy from you.
Share this post!
FREE Workshop - Stop Wasting Time: Make Social Media Work!
Written By: June Bachman ~ 5/15/2019 9:00:00 AM
FREE Workshop - Social Media Tune-up!
TUESDAY - May 28th, 2019
7:00 pm to 8:30 pm
Microsoft Store at University Village
To RSVP - Email: info@bWyse.com or call (425) 885-9976
Social Media Marketing is mandatory for all small businesses. Join Wendy and June of bWyse to learn which platforms are still going strong, what to avoid, and how to leverage Social Media as a vital part of your marketing plan. RSVP to attend our FREE workshop to learn Social Media marketing strategies that produce results!
At the end of our edutainment workshop you will:
Know the most important platforms for your business.
Understand how to manage multiple Social Media accounts.
Have time saving strategies and techniques to use.
Be able to turn your Social Media efforts into results.
and much, much more!
Social Media will CHANGE the way you market to your clients
A Social Media strategy is a great way to promote your small business and your products!

Discover how to change your marketing approach with a social media strategy. Understand the many social media platforms and learn a structure to be able to successfully incorporate social media into your business plan. Leave this fun, hands-on course with a strategy you can implement right away!

To RSVP - Email: info@bWyse.com or call (425) 885-9976
Share this post!