N3 Main Event 12/08/20: Wendy Ogryzek - bWyse Internet Marketing
Written By: June Bachman ~ 11/28/2020 9:00:00 AM
Wendy is the host of the best weekly networking group in town! If you're looking to grow your business through professional relationships, while having a great time … then please be our guest at our next meeting:
No Nonsense Networking!
Tuesday Morning 7:30 am – 8:30 am

BONUS: Tuesday… December 8th, Wendy is the MAIN EVENT speaker!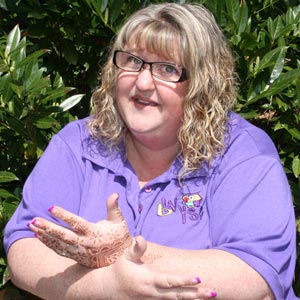 You are in for a treat on December 8th, with the Main Event Speaker as one of the founders of N3, Wendy!
Wendy showed up one day to bug June as she started her business 19 years ago and thought it was fun, and never left. Wendy is such an asset to bWyse as she is the face of the company. If you call, you can expect to talk to chiper Wendy as she is very customer oriented.
Wendy loves to spend as much time with her family as possible. She spends weekends spending time with her husband and she loves to spend time with her friends and travel when she gets the chance!
Besides family, Wendy takes bWyse as her pride and joy. She loves to teach people things she knows, and loves to help people learn. She is a ton of fun to be around and you can guarantee to always have a great time with her around!
Wendy is the Main Event Speaker at our N3 – No Nonsense Networking meeting.
Feel free to be our guest!
December 8th, 2020 – 7:30 am – 8:45 am
N3 – No Nonsense Networking
Online Zoom Meeting
Email info@bWyse.com to request link to ZOOM MEETING!

No Nonsense Networking is a business professional networking group in Redmond. We'd love to meet you and learn more about your business! Face to Face professional business networking remains one of the best ways to continue to grow your business!
No Nonsense Networking is about building relationships that foster business connections.
50% Attendance Standard
$50 Annual Fee
Professionally Exclusive
Visit the meetup link to determine if there is an opening for your professional industry!
Email info@bWyse.com to request link to ZOOM MEETING!
Share this post!
---
Annual Social Media Audit - Part 3 - (Re)-Define Your Audience
Written By: June Bachman ~ 11/27/2020 9:00:00 AM
Having a clear Social Media Marketing strategy is extremely important. The best place to begin with your upcoming plan is to first evaluate what's currently working … Your opportunities for improvements.
This five part series will help you audit, assess and analyze your existing Social Media Marketing strategy, so you can hit the ground with improvements! A Social Media audit will provide you with an overview of how well your selected channels, tools, target audiences, and overall efforts are working to support your Social Media goals and objectives.
Click here to read Annual Social Media Audit Part 1
Click here to read Annual Social Media Audit Part 2
(Re)-Define Your Audience
Hopefully, when you began your Social Media Strategy you used your marketing demographics to define your desired audiences. This is an opportunity to take a look at your audience to determine the characteristics of your followers - for each of your Social Media channels.
Most Social Media channels provide some form of analytics or insights to help you understand the demographics of your audience. Review each one to be able to compare and contrast the similarities and differences between your audiences.
Ensure you are targeting your niche' markets on each Social Media channel.
Ask Yourself ...
Are you attracting your target market as followers on all of your Social Media channels?
Are you following the best people, liking and engaging with the best business pages?
Have you joined the best groups for your business?
Do you have an easy way to consistently manage all of the connections for your business?
Do you post your updates when you audience is online?
Do you regularly re-post content from your industry influencers?
Share this post!
FREE Workshop: Secrets Revealed! Search Engine Optimization
Written By: June Bachman ~ 11/25/2020 9:00:00 AM
TUESDAY - December 1st, 2020
10:00 am to 11:30 am
Do you want to drive more traffic to your website using Search Engine Optimization - but don't know what to do? Join Wendy and June from bWyse to learn everything you ever wanted to know about Search Engine Optimization, but didn't know who to ask! Register to attend our FREE webinar and learn SEO techniques you can implement.
At the end of our edutainment workshop you will:
understand your best keywords to use
know the meta data for each website page
understand all on-page elements to improve ranking
be able to incorporate other important SEO techniques!
And much, much more!
A perfect place for beginners – you will leave with the ability to make improvements to your website right away!
To RSVP - Email: info@bWyse.com or call (425) 885-9976
Share this post!