Written By: June M Bachman ~ 2/26/2020 9:00:00 AM
Written By: June M Bachman ~ 2/22/2020 9:00:00 AM
Teresa Herrin is the owner of Herrin & Company CPAs. If you are looking for a CPA that wants to answer all of your questions and truly help you understand your business finances, Teresa is the CPA for you!
Just a few of Teresa's skills include:
Consulting on entity selection
consulting on bookkeeping setup
QuickBooks setup
QuickBooks troubleshooting
Tax preparation
Tax planning
Tax consulting for individuals
Tax consulting for corporations
Tax consulting for partnerships
Tax consulting for trusts
Teresa Herrin is the Main Event Speaker at our N3 – No Nonsense Networking meeting.
Feel free to be our guest!
March 3, 2020 – 7:30 am – 8:45 am
N3 – No Nonsense Networking
Family Pancake House - Redmond
17621 Redmond Way, Redmond, WA 98052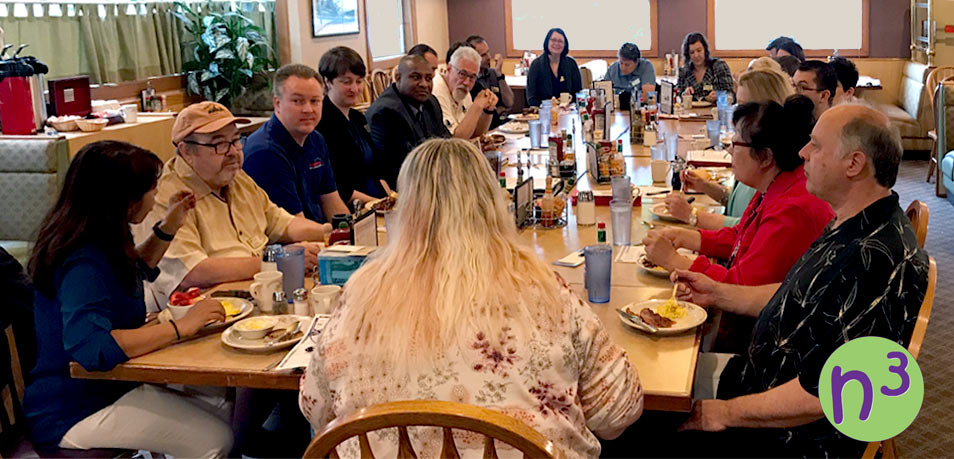 No Nonsense Networking is a business professional networking group in Redmond. We'd love to meet you and learn more about your business! Face to Face professional business networking remains one of the best ways to continue to grow your business!
No Nonsense Networking is about building relationships that foster business connections.
50% Attendance Standard
$50 Annual Fee
Professionally Exclusive
Visit the meetup link to determine if there is an opening for your professional industry!

Written By: June M Bachman ~ 2/21/2020 9:00:00 AM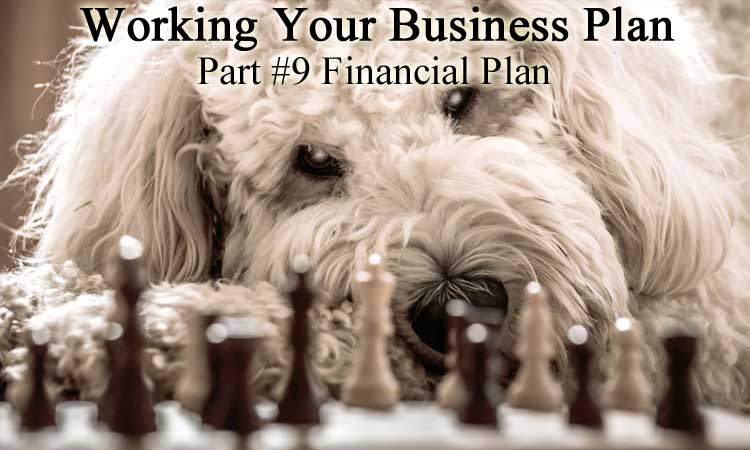 Updating Your Business Plan for 2020 Part 1 - Getting Started

Updating Your Business Plan for 2020 Part 2 - Executive Summary
Updating Your Business Plan for 2020 Part 3 - Company Description
Updating Your Business Plan for 2020 Part 4 - Products and Services
Updating Your Business Plan for 2020 Part 5 - Marketing Plan
Updating Your Business Plan for 2020 Part 6 - Operational Plan
Updating Your Business Plan for 2020 Part 7 - Management and Organization
Updating Your Business Plan for 2020 Part 8 - Financial History & Analysis
Developing your financial plan provides important insight into your company's financial situation as well as the business's financial future. Your financial plan should include the following:
12-month Profit & Loss Projection - Create a Profit and Loss Projection which includes: projected sales, cost of goods sold and gross profit. Then list your expenses, net profit before taxes, estimated taxes and net operating income.
Be sure to explain the assumptions behind the numbers in your P&L, especially if they differ widely from your business's past financial performance. Keep detailed notes about how you came up with these figures; you may need this information to answer questions from bankers or investors.
Optional: 3-year Profit & Loss Projection - If you are seeking venture capital, a three-year profit and loss projection is essential to a business plan for an existing business.
As with the 12-month P&L, be sure to document the assumptions behind your figures.
Cash Flow Projection - Think of the cash flow projection as a forecast for your business checking account. It details when you need to spend money on expenses such as inventory, rent and payroll, and when you expect to receive payments from customers and clients. For example, you may make a sale, have to buy inventory to fulfill the sale, and not collect payment from the customer for 30, 60 or 90 days. The cash flow projection takes these factors into account, helping you budget for upcoming expenses so you have enough working capital. If your cash flow projection predicts negative cash flow, you'll need to get working capital from lenders or investors.
How long after you make a sale do you actually get paid?
Do you pay for inventory or materials in advance, on delivery or at a later date? How does this affect cash flow?
Can some of your expenses be paid in advance?
If you expect to have irregular expenses, purchase equipment or stock up on inventory in the next 12 months, do you need to budget for these costs?
Projected Balance Sheet - The projected balance sheet estimates what your company's balance sheet will look like at the end of the 12 months covered in your projections. Lenders and investors may want to see this projection. If it is vastly different from your last historical balance sheet, explain the assumptions you used to arrive at the projection.
 
Break-even Calculation - The break-even analysis projects the sales volume you need in order to cover your costs. Using your profit and loss projections, enter your expected fixed and variable costs. Adjust the categories to reflect your own business.
You can create different break-even analyses for different scenarios, such as pricing a new product you plan to add higher or lower than your competitors' going rates. Reviewing various break-even analyses can help you determine the best option.
Use of Capital - If you're using this business plan to seek financing from lenders or investors, provide a breakdown of how you will use the capital and what results you expect. For example, perhaps you will use the money to buy new equipment and expect that to double your production capacity.
After reading the Financial Plan section, the reader should understand the assumptions behind your financial projections, and be able to judge whether these projections are realistic.