N3 Main Event 11/19/19: Linda Nelson - Sotheby's Real Estate
Written By: June Bachman ~ 11/9/2019 9:00:00 AM
If you, or someone you know, are in need of a realtor, look no further, Linda Nelson is your choice! Not only is Linda one of the nicest people you'll ever meet … the houses she lists … SELL. One of the reasons is not only is Linda amazing with her marketing efforts, she personally stages each home to perfection.
Commitment and communication are two words that put Linda and her team in a league of their own. Whether it's finding a first-time home buyer, listing a multi-million dollar property, or negotiating the best possible terms for your purchase and sale, Linda isn't finished until she's exceeded all your expectations and made a lifelong friend.
Her attitude helps her clients bring their own positive energy to their transactions. She not only explains the buying or selling process in detail, she stays in close communication with them, keeping them informed, letting them know that she's always working toward their best interests, and giving them reassurance and faith that together they can and will overcome all challenges. Linda's clients know they can call at any time and she'll be there for them.
Linda is the Main Event Speaker at our N3 – No Nonsense Networking meeting.
Feel free to be our guest!
November 19, 2019 – 7:30 am – 8:45 am
N3 – No Nonsense Networking
Family Pancake House - Redmond
17621 Redmond Way, Redmond, WA 98052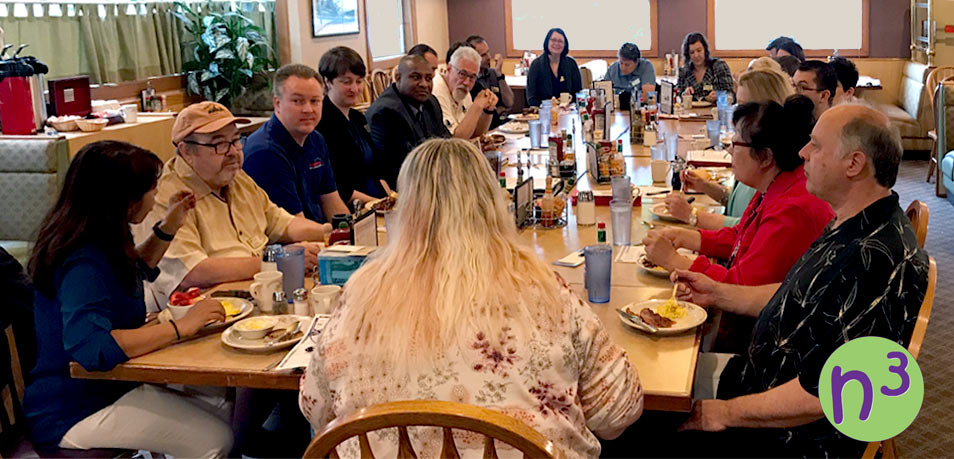 No Nonsense Networking is a business professional networking group in Redmond. We'd love to meet you and learn more about your business! Face to Face professional business networking remains one of the best ways to continue to grow your business!
No Nonsense Networking is about building relationships that foster business connections.
50% Attendance Standard
$50 Annual Fee
Professionally Exclusive
Visit the meetup link to determine if there is an opening for your professional industry!

Share this post!
---
Don't Forget About Singles Day - on November 11th!
Written By: June Bachman ~ 11/8/2019 9:00:00 AM
Singles Day began in China in 1993. A group of male students from Nanjing University decided on this day, they would celebrate being single. In 2009, Alibaba had its first Singles Day Sale; and since then, it has become one of the largest online sales day in the world. By 2012, Singles Day actually surpassed Cyber Monday Sales. In 2017 ... Alibaba broke the record for the most transactions per second. They processed 256,000 transactions per second! And, in 2018, over $1 billion in sales were generated within the first minute and a half.
Fun Facts About Singles Day
Single biggest shopping day in world history with $25 billion in sales. 40% higher than 2016.
More than 140,000 brands listed more than 15 million products on sale. The best sellers were wellness and baby products.
Over 812 million packages shipped. With the first order delivered within 12 minutes of its purchase.
Over 1.45 billion online trasactions were recorded during the 24 hour period. And, 90% were completed on mobile devices.
Singles Day out did Prime Day in mere minutes. Amazon Prime Day sold $1 billion in 2017 within 24 hours. Singles Day completed that in less than one and a half minutes.
So - for those singles out there ... get ready ... it's almost time to treat yourself!
And - for those businesses out there ... what do you have to offer singles on Singles Day?
Share this post!
FREE Workshop - Stop Wasting Time: Make Social Media Work!
Written By: June Bachman ~ 11/6/2019 9:00:00 AM
FREE Workshop - Social Media Tune-up!
TUESDAY - November 12th, 2019
10:00 am to 11:30 am
Microsoft Store at Bellevue Mall
To RSVP - Email: info@bWyse.com or call (425) 885-9976
Social Media Marketing is mandatory for all small businesses. Join Wendy and June of bWyse to learn which platforms are still going strong, what to avoid, and how to leverage Social Media as a vital part of your marketing plan. RSVP to attend our FREE workshop to learn Social Media marketing strategies that produce results!

At the end of our edutainment workshop you will:
Know the most important platforms for your business.
Understand how to manage multiple Social Media accounts.
Have time saving strategies and techniques to use.
Be able to turn your Social Media efforts into results.
and much, much more!
Social Media will CHANGE the way you market to your clients
A Social Media strategy is a great way to promote your small business and your products!

Discover how to change your marketing approach with a social media strategy. Understand the many social media platforms and learn a structure to be able to successfully incorporate social media into your business plan. Leave this fun, hands-on course with a strategy you can implement right away!

To RSVP - Email: info@bWyse.com or call (425) 885-9976
Share this post!