Written By: June Bachman ~ 1/19/2019 9:00:00 AM

Wendy and I have met a ton of small business owners through our seventeen year tenure in business. Often times our discussions include information and advice about how to run a small business. Repeatedly, Wendy and I have often said there are two things a small business owner should never compromise … a fabulous accountant, and a terrific attorney! Additionally, we tack on … and regardless of their invoice – always be happy about writing the check. No matter what you pay, what you save in time, heartache and sense of security is more than worth it!
That being said … if you need a fabulous attorney, call Magnuson Lowell and ask for Josh.
When you call Magnuson Lowell – you'll be happy to learn you've got a whole team working for you. Who is that team, you ask? Read on ….
Linda is the 'right hand woman'! She is the paralegal with over 30 years of experience, and has been with the office for over 16 years. Rick and Linda work well together … Rick wears the white hat, and Linda wears the black one. And anyone who's met Linda knows … you want this pit-bull in your corner! Linda is considered the face of the office … as she interacts a lot with the clients.
Josh is one of the most tenured employees … over 20 years … is one the primary partner. Josh is one of Rick's sons who's goal was alwayt to work at the firm. Josh's primary focus is personal injury law.
Sarah is another attorney with the firm. Sarah's expertise is family and criminal law – but she works cases primarily on the west side of the state. Sarah spends a lot of time in court.
Here is the contact information for Magnuson Lowell. At the very least, go like their Facebook page, so they'll be quick and easy to find, should you require their services!
Law Offices of Magnuson Lowell P.S.
8201 164th Avenue NE, Suite 200
Redmond, WA 98052
https://www.magnusonlowell.com
https://www.facebook.com/magnusonlowell
Linda is the Main Event Speaker at our N3 – No Nonsense Networking meeting.
Feel free to be our guest!
January 29, 2019 – 7:30 am – 8:45 am
N3 – No Nonsense Networking
Family Pancake House - Redmond
17621 Redmond Way, Redmond, WA 98052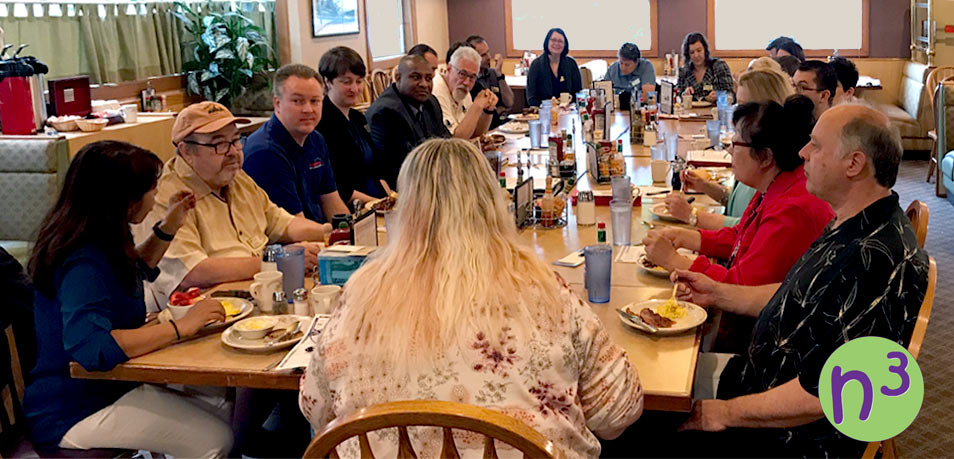 No Nonsense Networking is a business professional networking group in Redmond. We'd love to meet you and learn more about your business! Face to Face professional business networking remains one of the best ways to continue to grow your business!
Please be our guest at the January 29th
N3 - No Nonsense Networking Meeting!
It's FREE Breakfast Guest Day!
No Nonsense Networking is about building relationships that foster business connections.
50% Attendance Standard
$50 Annual Fee
Professionally Exclusive
Visit the meetup link to determine if there is an opening for your professional industry!

Written By: June Bachman ~ 1/18/2019 9:00:00 AM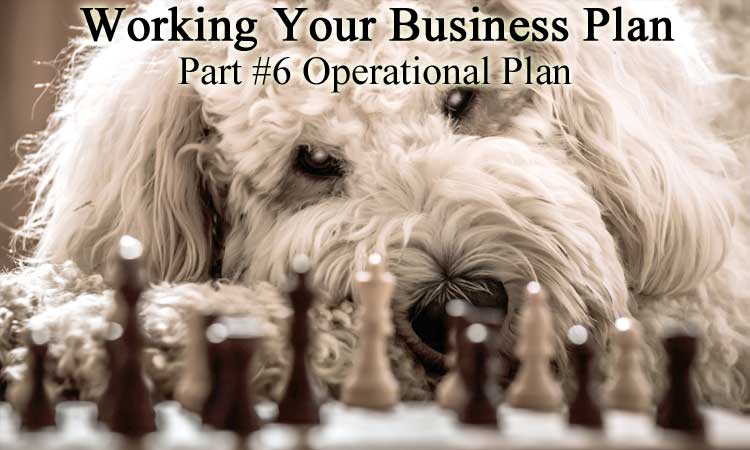 Updating Your Business Plan for 2019 Part 1 - Getting Started

Updating Your Business Plan for 2019 Part 2 - Executive Summary
Updating Your Business Plan for 2019 Part 3 - Company Description
Updating Your Business Plan 2019 Part 4 - Products and Services
Updating Your Business Plan for 2019 Part 5 - Marketing Plan
Explain the day to day operations of your business. Include elements such as equipment, employees, location and processes. Reading the Operational Plan section should explain in detail how your business operates on a day-to-day basis.
Include the following sections:
Production – Explain how you produce the products or services that you deliver. Describe the production methods and equipment used, as well as the costs associated with producing products and services.
Quality Control – Describe the quality control processes your use. How do you ensure and maintain consistency?
Location – Where is the business located? Include the following:

The size of your location
The type of building (retail, industrial, commercial, etc.)
Zoning restrictions
Accessibility for customers, employees, suppliers and transportation if necessary
Costs including rent, maintenance, utilities, insurance
Whether you own or lease
If you're seeking financing to expand your location, include building plans for the new facility.

Legal – What is the legal environment for your business? How do you address legal requirements? Include the following:

Required licenses or permits
Trademarks, copyrights or patents (pending, existing or purchased)
The necessary insurance coverage for your business
Environmental, health or workplace regulations affecting your business
Special regulations affecting your industry
Bonding requirements, if applicable

Personnel – What types of employees does your business require? Include the following:

How many employees do you have?
What types of employees? Are there any licensing or educational requirements?
Do you hire freelancers or independent contractors?
Include job descriptions.
What is the pay structure (hourly, salaried, base plus commission, etc.)?
Do you plan to hire new employees, freelancers or independent contractors in the coming year?
How do you train employees?
What schedules and procedures are in place?

Inventory - Describe the inventory your business maintains. Include the following:

What kind of inventory do you keep on hand (raw materials, supplies, finished products)?
What is the average value of inventory in stock (in other words, how much are you investing in inventory)?
What is your rate of inventory turnover? How does this compare to industry averages?
Do you need more inventory than normal during certain seasons? (For example, a retailer might need additional inventory for the holiday shopping season.)
What is your lead time for ordering inventory?

Suppliers - List the key suppliers. Include the following:

Names, addresses, websites
Type and amount of inventory furnished
Their credit and delivery policies
History and reliability
Do you expect any supply shortages or short-term delivery problems in the coming year? If so, how will you handle them?
Do you have more than one supplier for critical items (as a backup)?
Do you expect the cost of supplies to hold steady or fluctuate? If the latter, how will you deal with changing costs?
What are your suppliers' payment terms?
Are your current suppliers satisfactory or do you plan to look for new suppliers in the coming year?

Credit policies – If you sell to customers on credit, include the following:

Whether this is typical in your industry (do customers expect it)?
How much credit do you extend? What are your criteria for extending credit?
How do you check new customers' creditworthiness?
What credit terms do you offer?
Do you offer discounts for prompt payment or early payment?
Detail how much it costs you to offer credit, including the cost of capital tied up in receivables and the cost of bad debt. Show that you've built these costs into your pricing structure.
Do you age your accounts receivable every month to monitor late payments?
How do you handle delinquent customers? Explain your policies, such as when and how you follow up on late payments, and when you get an attorney or collections agency involved.
Also explain how you manage your business's credit and accounts payable.

How do you monitor your business's credit rating?
Do you age your accounts payable every month to track and manage what you owe?
Do your vendors offer prompt or early payment discounts? Do you take advantage of them?
Written By: June Bachman ~ 1/16/2019 9:00:00 AM
January 22nd, 2018 - 10:00 AM - 11:30 AM
Microsoft Store at University Village - Seattle
Amazing Tips to Get Your Email Blasts Read

Please take a look at the following video to learn about Email Marketing Success! And ... if you'd like to learn more, join us for our next FREE Workshop ... about your Email Marketing!
At the end of our edutainment workshop you will:
Understand the tools for designing emails.
Be able to grow your contact database.
Know how to leverage social media with your email.
Have an email marketing strategy you can implement.
Understand the different types of email campaigns.
Be able to improve sales conversions through email.
and much, much more!
Email marketing allows you to easily keep in touch with your customers. It is one of the most effective ways to retain your customer base. Join us to learn the key leverage points for a successful email marketing campaign.
Learn how to create effective email marketing campaigns.
For More Information: https://www.bwyseinternetmarketing.com/internetmarketingservices.asp?catid=9&itemid=97
To RSVP - Email: info@bWyse.com or call (425) 885-9976