---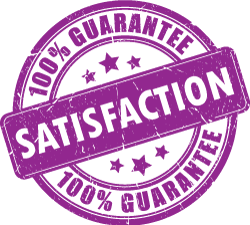 ---

I'm shouting to the world how wonderful you are! June and Wendy brought my facebook fanpage up-to-date and set up this Google + site for me. Then they took their valuable time to teach me how to use them at the coffee shop. They are the best, most fun, and most personable internet marketers and social media consultants in the Pacific Northwest! If you need help, contact bWyse!
A Google User 2016
Social Media Services
Custom Branded Facebook Business Page
Price: $500.00
A Fabulous Value!

A Custom Branded Look for Your Facebook Page
Want Your Facebook Business Page Built Right?
Know that your business needs a Facebook Page, but not sure where to start?
Don't have hours and hours to figure out how to build your Fan Page?
Looking for a simple, affordable solution to getting your business on Facebook?
Want your business to stand out on Facebook?
A bWyse Custom Branded Facebook Page is for You!
A Custom Branded Facebook Page makes your business stand out
This solution includes:

Plan to design and build your custom page
Custom design incorporation your brand and identity
Customized code to deliver an engaging user experience
Guidance document including Do's and Don'ts
1 hour strategy consultation and training
Internet users are connecting, communicating and engaging via Social Media platforms. They are members of online communities. It is important for you to belong to the same communities as your niche market. If your business does not have a Facebook Business Page ... then you need one now! Facebook is one of the largest online communities with over a billion users. You can't afford to miss this opportunity.
Be sure to consider the additional products and services that can augment and extend your Social Media success!
---
bWyse is your premier internet marketing solutions company of the Greater Seattle area. If you are a small business owner and are seeking to improve your internet online marketing for your business look no further - you've found the right company!
bWyse offers ZERO percent financing on all of our internet marketing services and they are designed for you to easily and quickly update your site yourself! Please see our specific website design packages listed above.
bWyse is a vibrant, fun and family-owned company that takes extreme pride in our Customer Service! Our goal is to make you a "client for life"! bWyse is a full service internet online marketing firm. Our specialties include helping small businesses make or save money using the internet. Internet Marketing, Internet Marketing Strategies, Internet Marketing Services.