---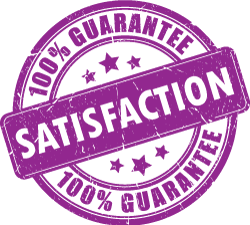 ---
---

Great workshop. I always pick up new knowledge from your workshop. Thank you.
Hsuan-hua Chang
As always, you provide useful information that can be used immediately. Thank you.
Maryann
Great presentation. I got particular value out of the demographics stated on the various platforms and the point that not all social media platforms are right for all businesses.
Alissa Janiece
FREE Workshops
(FREE! 11/13/18) How to Make Your Social Media Marketing Work!
Price: FREE
How to Make Your Social Media Marketing Work!


email: info@bWyse.com or call (425) 885-9976
Social Media Marketing is now in full bloom. Are you still overwhelmed? Did you miss the boat? Join Wendy and June of bWyse to learn which platforms are still going strong, what to avoid, and how to leverage Social Media as a vital part of your marketing plan.
TUESDAY - November 13th, 2018
10:00 am to 11:30 am
Microsoft Store at Bellevue Square Mall
116 Bellevue Square Bellevue, WA 98004
Phone: (425) 519-3580 ~ View Map of Mall
At the end of our edutainment workshop you will:
Know the most important platforms for your business.
Understand how to manage multiple Social Media accounts.
Have time saving strategies and techniques to use.
Be able to turn your Social Media efforts into results.
And much, much more!
Social Media will CHANGE the way you market to your clients A Social Media strategy is a great way to promote your small business and your products!
Discover how to change your marketing approach with a social media strategy. Understand the many social media platforms and learn a structure to be able to successfully incorporate social media into your business plan. Leave this fun, hands-on course with a strategy you can implement right away!
Don't miss this opportunity to learn amazing internet marketing tips
from one of the best online digital marketing experts!
---
bWyse is a vibrant, fun and family-owned company that takes extreme pride in our Customer Service! Our goal is to make you a "client for life"! bWyse is a full service internet online marketing firm. Our specialties include helping small businesses make or save money using the internet. Digital Marketing, Online Marketing Solutions, Internet Marketing Services
Call today 425-885-9976. Redmond, WA