---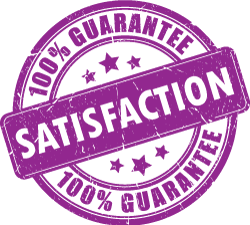 ---

So interesting! Thank you so much! What an awesome Pinterest workshop!
Lindsey Brooks
VERY INFORMATIVE!!! I went just to see if there was something new I could learn and I learned a lot more than I thought.
Connie Futrell
It was great to meet you ladies yesterday at Pinterest workshop. It was hugely useful and informative to me. Thank you for teaching me so much in an hour!
Ritu (Reetu) Gupta
FREE Internet Marketing Workshops
(FREE! 6/11/19)
Sell to Women? Supercharge Your Pinterest Strategy!
Price: FREE

Pinterest is where women are hanging out online! Join Wendy and June of bWyse to learn how to display your products, drive traffic to your website and increase revenues. RSVP to attend our FREE workshop and discover how to use Pinterest to promote your business and reach your niche market.
TUESDAY - June 11th, 2019
7:00 pm to 8:30 pm
Microsoft Store at Bellevue Square Mall
116 Bellevue Square Bellevue, WA 98004
Phone: (425) 519-3580 ~ View Map of Mall
At the end of our edutainment workshop you will:
Know how to set up your Pinterest page
Understand what to do with Pinterest
Know why and how to use Pinterest for business
Understand how to reach your niche customers
Be exposed to how you sell things on Pinterest
And much, much more!
Pinterest is the latest social media site to explode in popularity! What you NEED to know!
It is a virtual bulletin board where you create collections and follow the collections of others. Explore Pinterest and discover how to use it to promote your small business. Leave knowing how to display your products, drive traffic to your website and increase revenues.
Don't miss this opportunity to learn amazing internet marketing tips
from one of the best online digital marketing experts!
---
bWyse is your premier internet marketing solutions company of the Greater Seattle area. If you are a small business owner and are seeking to improve your internet online marketing for your business look no further - you've found the right company!
bWyse offers ZERO percent financing on all of our internet marketing services and they are designed for you to easily and quickly update your site yourself! Please see our specific website design packages listed above.
bWyse is a vibrant, fun and family-owned company that takes extreme pride in our Customer Service! Our goal is to make you a "client for life"! bWyse is a full service internet online marketing firm. Our specialties include helping small businesses make or save money using the internet. Internet Marketing, Internet Marketing Strategies, Internet Marketing Services.