Written By: June Bachman ~ 9/15/2017 9:00:00 AM

Contact Cheri Rorvick for information about how to join Trunited, and start saving money today!
425-647-0248
cmrorvick@comcast.net
SHOP
Buy products you already buy at prices you already spend (and usually less!) and also get incredible savings back with every purchase.
SHARE
Become a Trunited Affiliate and earn significant money back when those you connect to Trunited shop and earn!
EARN
Join for free an get earnings back with every purchase you make. Connect others and earn money with every purchase they make. Build a better shopping experience together, knowing that with Trunited, everyone wins!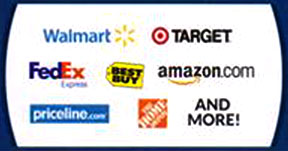 Trunited offers Direct-to-Consumer brands with amazing deals and paybacks, gift cards from the most popular brands in existence, and an affiliate relationship interface with top global brands that allows you to put money back in your pocket without changing what products you currently buy or how much money you currently spend!