Written By: June M Bachman ~ 8/9/2019 9:00:00 AM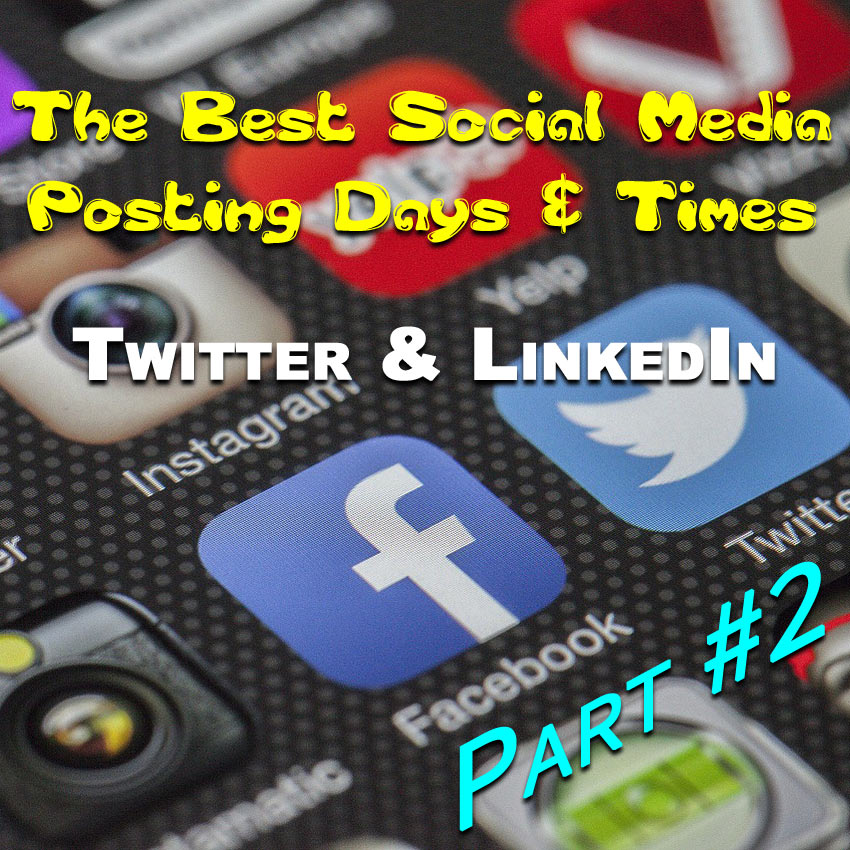 Our latest blog series is all about knowing the best times to post on your social media sites for the most engagement and participation from your followers and fans. Maximizing your audience participation and engagement is not just about the content that you post, but getting the timing right as well.
Work to improve the traffic, engagement and followers to your social media sites, by posting at the optimum days and times.
Twitter
Content Suggestions - Follow your industry leaders. Avoid over promotion.
For the most retweets, post on Thursday afternoons.
Thursday
Wednesday

Tuesday

12 - 1pm

5 - 7 pm

3 - 4 pm

Monday through Thursday are the strongest days to post

Thursday is the most recommended day to post in the week

Noon on Thursday is the most active time in the week

Safe to post any weekday between noon and 3 p.m.

Early mornings and late nights are the worst posting times
LinkedIn
Content Suggestions - Post things that link back to your website.
Posting mid-week, afternoons garners the most engagement.
Tuesday
Wednesday

Thursday

5 - 6pm

12 - 1pm

Tuesday through Thursday are the most recommended days to post

Noon and 5 p.m. Tuesday through Thursday are the best times to post

Least optimal posting times include every day from 7 p.m. to 6 a.m.

Worst posting days include Saturday and Sunday

Safe to post 8 a.m. to 5 p.m. on weekdays