Monthly Marketing Holidays & Events for June 2017
Below you will find a wealth of Internet Marketing information. Please feel free after reading your selection, to post a comment, or a question ... we love hearing back from our readers!
Read Our Most Recent Posts ...
Monthly Marketing Holidays & Events for June 2017
By: June Bachman ~ 5/26/2017 9:00:00 AM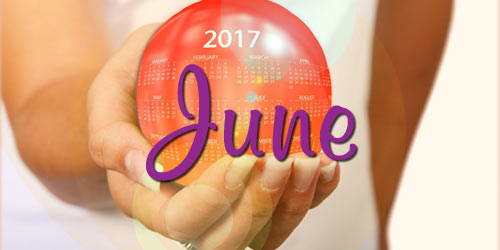 Generating content for your blog and social media posts is always a challenge for everyone … even for Wendy and me at bWyse. One idea for inspiration it to look at not only the "holidays" and special days of appreciation that occur during a specific month; but to also consider organizations who choose to bring more awareness to their causes during a specific month.
Here's a list of what other will be calling attention to during the month of June 2017. We encourage you to review the list to determine where you may find inspiration and connection with your own small business to help find and write content for your blog, as well as your social media posts during April!
Awareness of Causes …
Aquarium Month
Adopt a Cat Month
Fresh Fruit and Vegetables Month
Candy Month
Camping Month
Great Outdoors Month
Iced Tea Month
Turkey Lovers Month
Specific Days of Celebration, Appreciation and Holidays …
2 - Leave The Office Early Day
2 - National Donut Day
5 - World Environment Day
6 - Higher Education Day
8 - Best Friends Day
14 - World Blood Donor Day
14 - National Flag Day
18 - Father's Day
21 - National Selfie Day
21 - International Yoga Day

---
June Bachman

Enter your email address below to receive updates when new blog posts are added!
Did You Know?

(click to view all)

Events!!

(click to view all)

Social Media Qs & As

(click to view all)

You Can Do It - Marketing

(click to view all)