Written By: June Bachman ~ 6/11/2016 9:00:00 AM
TUESDAY - June 21st, 2016 7:00 pm - 8:30 pm
Microsoft Store at Bellevue Square Mall 116
Bellevue Square Bellevue, WA 98004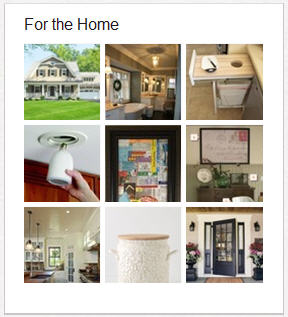 If your marketing niche includes women between 18 – 45, then your business marketing plan needs to include Pinterest! Here are a few tips and tricks for getting more from your Pinterest efforts.
Add Cover Images to Your Boards
Choose one pin from your board as your cover image
Drag it around until it looks great
Cover images needs to be the appropriate size
If you add text to your image, the text should be within 217x417 pixels
Rearrange Boards
Place your most important boards at the top of your page.
This tells users what about your boards quickly, and helps them determine if they want to follow you
Board arrangement also helps you build the audience of potential followers that you really desire
Invite Guest Pinners
One board could be a board for guest pinners (like a group board)
This helps you build relationships, attract more followers and increases engagement
Share and Optimize Pins
After you've created your boards … add pins to your boards - quality, relevant pins
Write long descriptions explaining what the pins are, include your thoughts and what the pin links to - if the user clicks on them
Use keyword phrases in the descriptions
Promote your Pinterest Brand Page On your website
Add the follow button Add the profile widget
Add the board widget The widgets are 10 - 20 times bigger than the follow button - and stand out
To learn how to make widgets - visit this site
Grow your email marketing list using pinterest
Add an image of your freebie pdf you offer to pinterest and link it to your website email signup page.
The user signs up for the freebie and then you send them your online free product.
A great way to grow your email marketing contact list.
Pinterest is where women are hanging out online! Join Wendy and June of bWyse to learn how to display your products, drive traffic to your website and increase revenues. RSVP to attend our FREE workshop and discover how to use Pinterest to promote your business and reach your niche market. At the end of our edutainment workshop you will:
Know how to set up your Pinterest page.
Understand what to do with Pinterest.
Know why and how to use Pinterest for business.
Understand how to reach your niche.
Be exposed to how you sell things on Pinterest.
and much, much more!
Pinterest is the latest social media site to explode in popularity! What you NEED to know! It is a virtual bulletin board where you create collections and follow the collections of others. Explore Pinterest and discover how to use it to promote your small business. Leave knowing how to display your products, drive traffic to your website and increase revenues.
For More Information: /internetmarketingservices.asp?catid=9&itemid=67
To RSVP - Email: info@bWyse.com or call (425) 885-9976