Written By: June Bachman ~ 11/10/2017 9:00:00 AM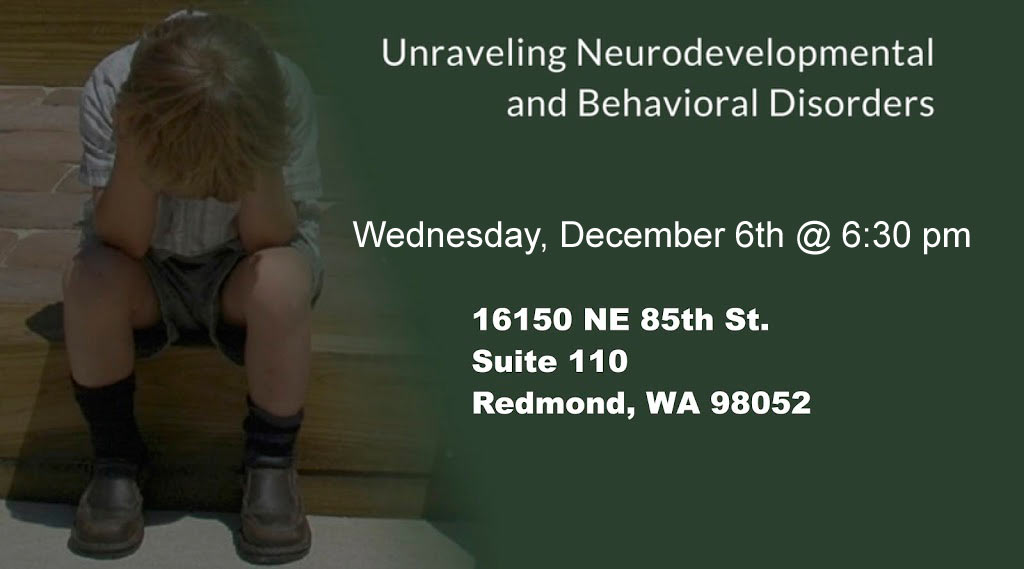 Our networking colleague, Dr. Tony Brooks, is hosting a free workshop for parents seeking ideas and support for children with neurodevelopmental and behavioral disorders.
Date and Time
Wednesday, December 6th, 2017
6:30 PM – 8:00 PM PDT
Dr. Tony Brooks, D.C. will share his knowledge and resources to help you and your family moving forward.
What will be covered?
Understand the common threads in the majority of childhood neurodevelepmental disorders such as autism, ADHD, sensory processing disorder, anxiety, OCD, ODD, and Tourette's.
Leave with a strategy to improve your child's function and quality of life.
Call +1 (425) 636-0303 for more information or with any questions.
What other parents are saying about this presentation...
"It was very informative and quite frankly I left with a feeling of hope and resolution to have the ability to help my child become the successful man I hope he grows up to be."
"The workshop was very educational and provided a lot of practical information. It's really nice that you share your slides & sources too. It is clear that you truly care and value people and their questions/comments."
"Good organized overview of the range of impacts that can lead to neurodevelopmental problems. Good balance of personal experience and scientific data."
"I learned so much! You made the scientific information accessible to the general public."