---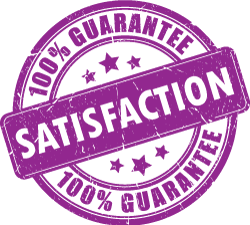 ---
---

I own a small business. I designed my previous website using one of those supposedly do-it-yourself web site creator tools, but even that required a learning curve. Updating was a pain because I had to "relearn" the process each time. So, this was a definite area where I could use some help. I hired bWyse. They have done a great job and the process has been fun. I now have a website that is easy to manage and maintain - because, Wendy and June do most of the work! Shortly after my new website launched, I began a blog. Wendy posts it for me each week!
A Google User
Other Services
Email Marketing Services - Email Blasts
Price: only $250 per month
Get Started for $250!

You should be communicating with your customers each month!
Need an easy way to send emails to all of your customers and prospects?
Looking for a way to track the perfomance of your bulk emails?
Want to be able to organize your contact lists for multiple purposes?
Seeking an affordable solution to sending personalized bulk email?
bWyse YettieMail is the bulk email solution for you!
Unlimited contact lists and categories
Send Unlimited emails, newsletters, promotions, special offers, images, etc
Create personalized emails, as easy as using MS Word
Use custom designed templates that match your business branding
The Yettie Mail is an advanced e-mail distribution tool, designed to help you manage you e-mail marketing efforts. With Yettie Mail, it's easy to send the right message to the right people. Once you integrate Yettie Mail into your site, surfers can subscribe to it via the Contact Us form. Your marketing staff can then use Yettie Mail to send personalized marketing messages to a group of subscribers based on geographical locations or interests.
Use your YettieMail bulk email system to:
send a monthly newsletter
offer high-impact email promotions
build your email list
email online surveys
---
bWyse is a vibrant, fun and family-owned company that takes extreme pride in our Customer Service! Our goal is to make you a "client for life"! bWyse is a full service internet online marketing firm. Our specialties include helping small businesses make or save money using the internet. Digital Marketing, Online Marketing Solutions, Internet Marketing Services
Call today 425-885-9976. Redmond, WA